A versatile film maker, director and writer. Wiek Lenssen is someone who knows how to change an idea into a creation. He always strives to allow his creations to live their own life.
Every project starts with an idea. The idea is the gleaming nucleus which potential possibilities sprout and crystallise when nurtured with proper care. This happens automatically when there is enough inspiration, love and motivation for the subject inside the creator's soul. The idea becomes embodied into a new reality when it is executed in a caring way and receives a soul of its own.
In this presentation you will find a description of projects executed by Wiek Lenssen that have crystallized into film projects, photo exhibitions and books. Most projects appeal to a broad audience, stretching beyond the own national borders. Some have won awards.
Channels/distributors/  organisations that Wiek Lenssen has worked for:
        La Cinquième, tv 5 France
–
         tv 4 , France
               NRK-tv  Norway
                 ARD-telepool/ Bayerischer Rundfunk , Germany
               ERT Greek Radio Television
                  RFO/ Dom TOM: tv for French overseas Territories
              VPRO tv Netherlands
                 NCRV tv Netherlands
                 SBS 6 tv Netherlands
                 L1 TV   province Limburg, Netherlands
HANS HEIJNEN Filmmaker
JURA Filmprodukties Amsterdam
Film CV Wandering Wolf
Netherlands cinema distribution for LAVA filmdistribution, Amsterdam

  National Media Fund The Netherlands
            UNESCO
           Oxfam Netherlands and Oxfam Belgium
               Friends of the Earth NL- Milieudefensie
                      Solidaridad
                           Survival International
                            NCDO
    National film academy Bollywood, India
             Royal Ethnology Museum of Leiden
  Museum of the province of Limburg, Netherlands
 Petiet Publishers, Netherlands/ France
                       Aspekt Publishers, Netherlands
                  Centrum voor Mondiaal Onderwijs, Nijmegen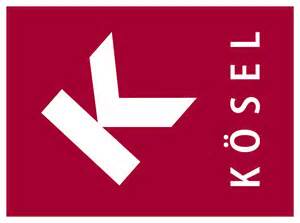 Kösel Verlag München, Germany
               Random House Publishing München, Germany
                       Goldmann Arkana Publishing, München,
                          Floriade 2012 Venlo
                Provincie Limburg, arts and cultural fund
                    European Commission
   Ministery of Foreign Affairs, The Netherlands